Fragile
The madness comes, the chaos follows.
I'm still dreaming, accepting my sorrows.
My feathers bend, but they do not break, though my soul does indeed ache.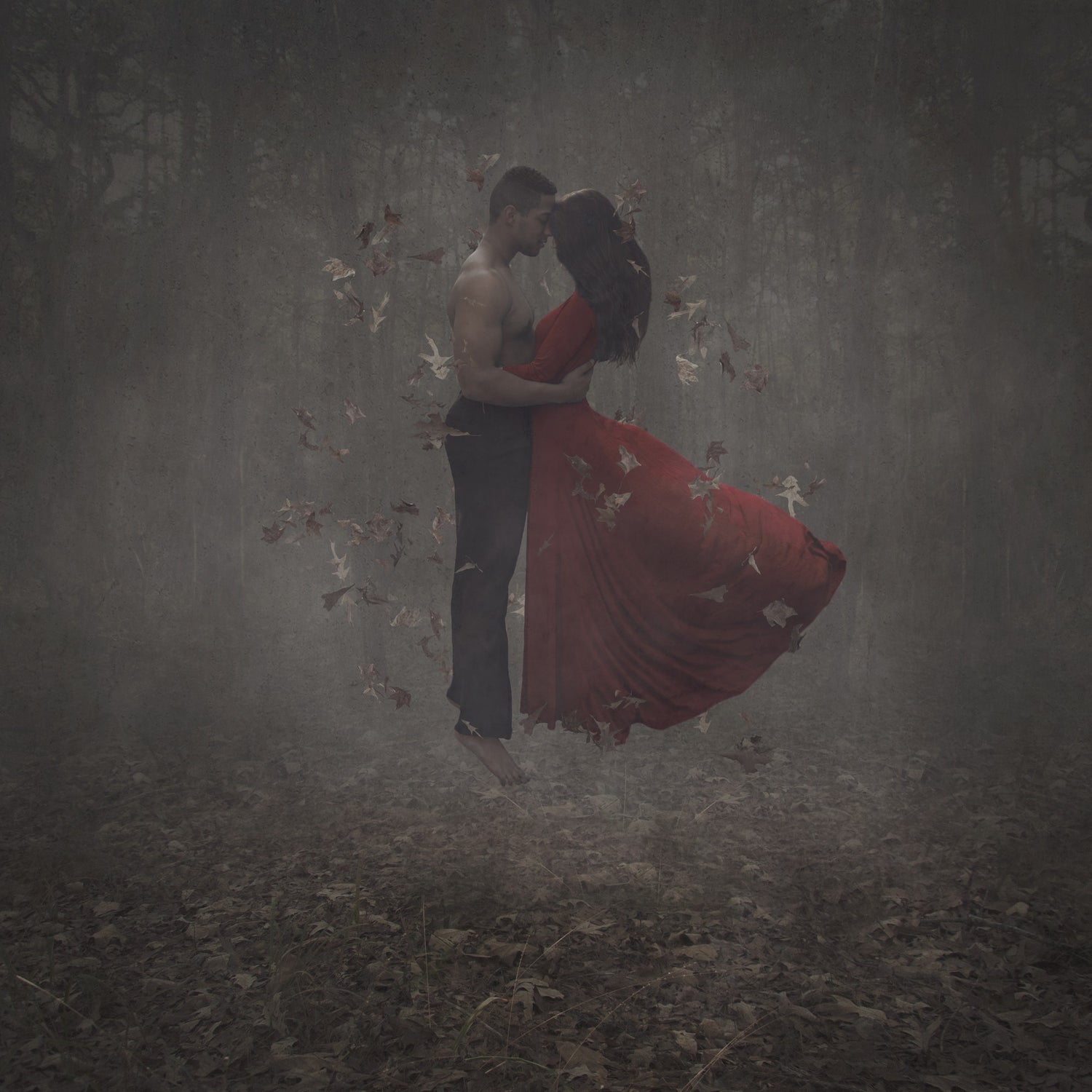 Love Spell
A sire song moves through the breeze.
In encircles us with leaves.
As we ascend arm in arm, we cannot fight the forest charm.
Broken
In moments of despair, in moments of brokenness, they say there is then room to grow.
What they don't say is that the broken pieces remain, splinters and cuts you will always show.
Fragmentary
The broken pieces and cracks will remain.
But I will no longer be contained.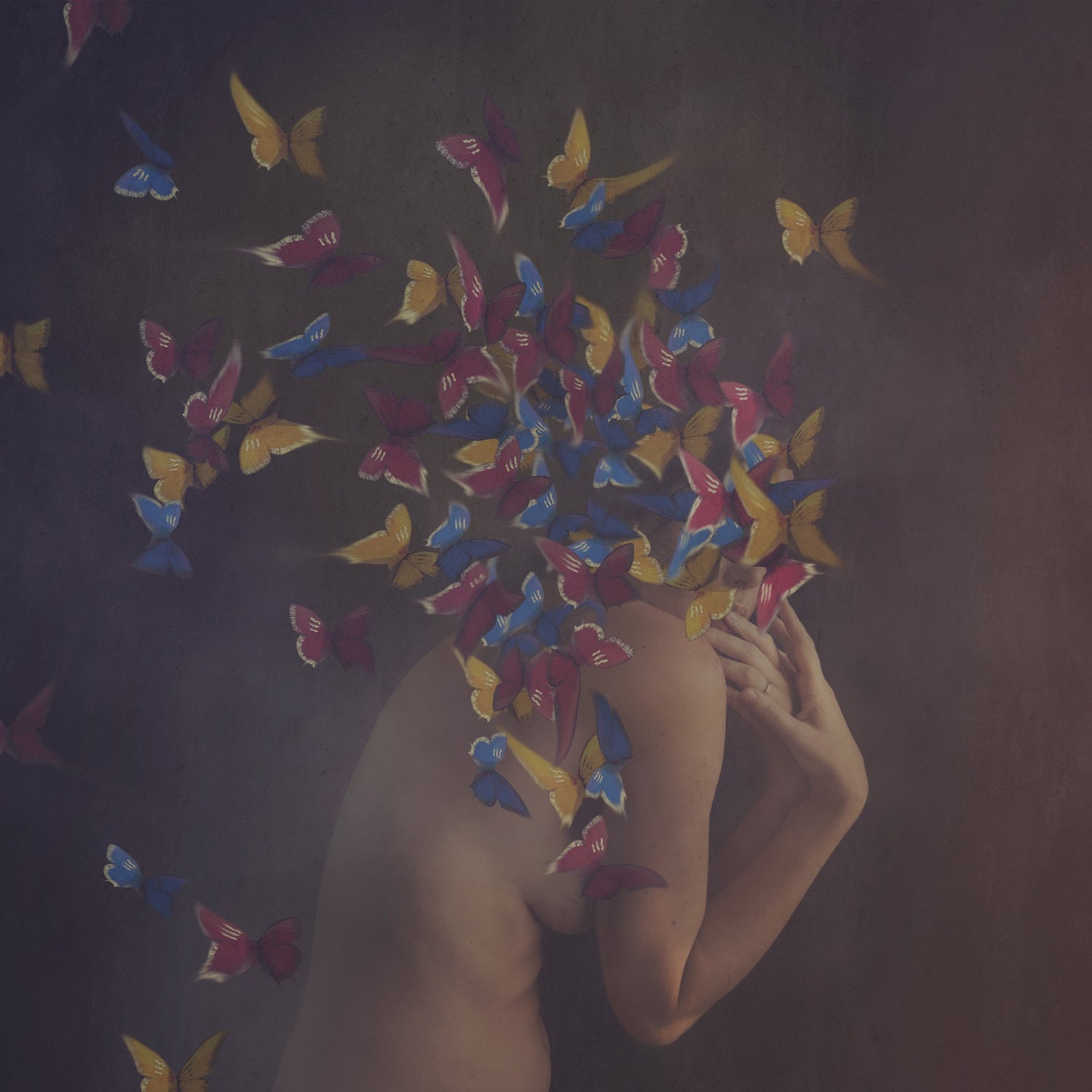 Swarm
The air is missing, my thoughts race.
I've been swarmed with a choking embrace.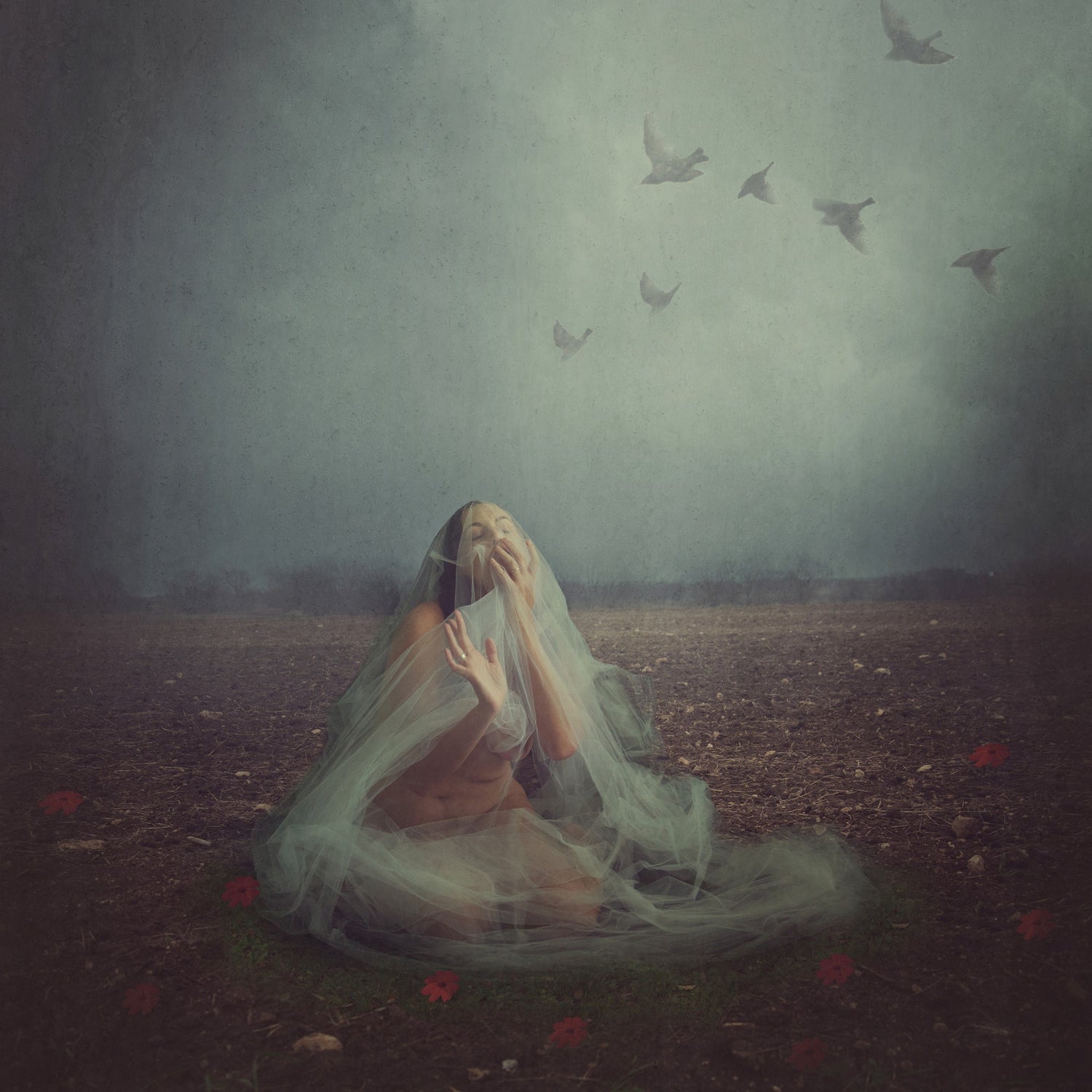 Fertile
She waits for the storm, that promises to come soon.
She waits for the rain, so that she may bloom.
Struggle
Unraveled and being squeezed, I am on display for all to see.
A give and take; I can't break free.
I think they may break me.
Healing a Broken Soul
Picking up pieces of my soul that are not my own.
Picking up the pieces to find a new pattern and sew.
In My Head
*First Image in Strobilation series to be featured at Georgetown Art Center in July of 2023.
In my mind, in my head - I have built a puzzle of emotions.
In my mind, in my head - I'm lost in stories I've woven.
Deconstruct My Tears
I'm returning my tears.
Releasing my fears.
For the lies I was told, they no longer have their hold.
Healing will take time.
But my heart, my soul - they are mine.
In My Dreams, I Escape
Reality is too much for me. In my dreams, I escape.
I dive through the clouds, begging the stars to help me reshape.
In My Head, Part II
In my head, in my mind - my tears bring my growth.
In my head, in my mind - my fears fuel my creativity.
Artist CV
2023: Solo Show at Georgetown Art Center in Georgetown Texas (More Coming Soon)
2022: Winner of Sony Alpha Mini-Grants for "I Would Have Given Her the Moon"
2022: Art Expo at Promoting Passion Convention in Tucson, Arizona
2022: Featured in Round Rock Arts gallery exhibition for So Close / So Far – Second Place
2022: Featured in Round Rock Arts gallery exhibition for The Art of the Selfie – Second Place
2021: Featured in Round Rock Arts gallery exhibition for Celebrations
2021: Featured in Round Rock Arts gallery exhibition for Eight: In Depth, Showcasing Work from Eight Local Women
2021: Featured in Round Rock Arts gallery exhibition for Water
2021: Featured in Round Rock Arts gallery exhibition for Modern Masterpieces
2021: Top 12 finalists of the18th "Solo Art Series" Art Competition with LightSpace Time
2020: Featured in In My Head, In My Body – Target Gallery Exhibition
2020: Featured on the cover and inside Art Ascent's Isolation issue
2020: Featured on Vogue Italia online
2020: Top 15 Artists, Honorable Mention in Lightspace Time's Primary Color's Art Exhibition
2020: Gold Artist featured in Art Ascent's Sensuality issue
2020: Finalist featured in Camelback Gallery online exhibit for Flower Power
2020: Featured in Art Center of Waco's Wonder Exhibit
2020: Featured in Treat Gallery's online exhibit Until We Meet Again
2020-2022: Artist Member of Gallery off the Square in Georgetown, Texas as of February 2020
2020: Work featured on and inside the novel The Souls of Us
2019: Work featured on the cover of the band HitC's EP
2019: Work featured on the bestselling novel The Reflections of Us
2019: Featured in Memento Tea Gallery's Centuries Decay Online Show
2018: Work featured on the bestselling novel The The Halves of Us