Author. Photographer. Storyteller.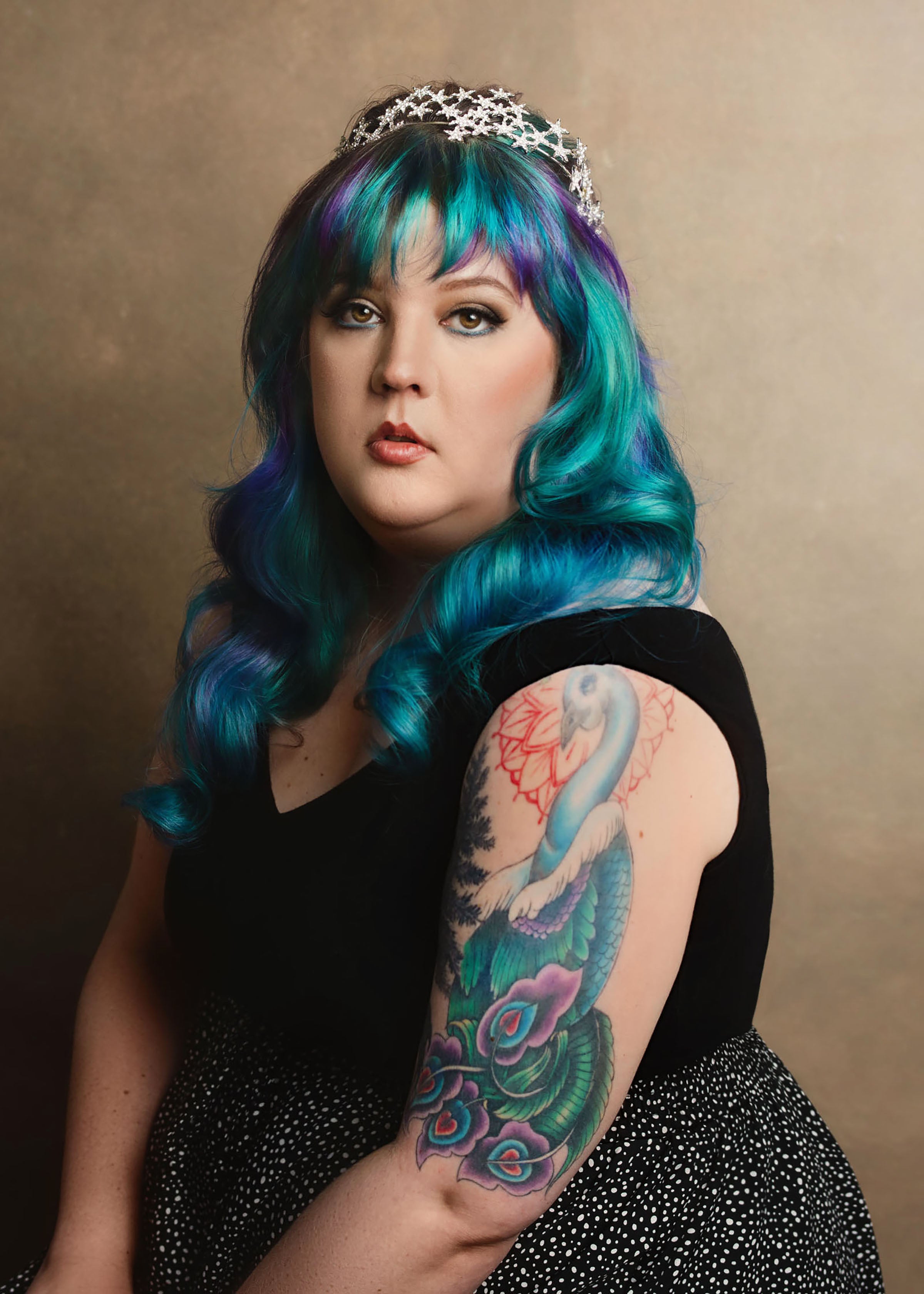 About Sydney...

At her core, Sydney Paige Richardson is a creator, a storyteller. Her work focuses on her emotional responses to occurrences in life. Her goal is to create work that explores emotions, bends reality, and creates new worlds. She primarily shoots in her backyard or fields near her house. Using compositing in Photoshop, she moves the subject into worlds she creates by piecing together other photographs she has taken. For her, it's like building a puzzle that only she knows how to finish. She creates other realms through this conceptual portraiture and adds textures to give each piece a painterly, timeless feel. Her work allows others to dive into a story,
reflect on the beauty of motions, and discover the magical possibilities of where our minds can take us.

 

Sydney grew up in southeast Texas. She spent her childhood exploring the woods on her
grandmother's property, taking pictures with disposable cameras she saved her allowance for, and making up stories in her head of fairies, magical portals, and other worlds that always appeared in her dreams. Always knowing she was a creator at heart, Sydney explored digital photography in 2009 and fell in love. She devoured every online tutorial she could and taught herself how to work her first DSLR and Photoshop. She began exploring nature with friends and family as her models, creating conceptual portraiture to bring her fantastical worlds to
life visually. Sydney's work has been exhibited in galleries and online worldwide, including Art Ascent magazine, Target Gallery, Camelback Gallery, Memento Tea Gallery, Round Rock Art Center, Georgetown's Gallery off the Square, and Treat Gallery. Sydney has published three best-selling Young Adult fantasy novels, and has her conceptual photography featured on the covers. Sydney has designed the second edition covers of these novels that will be released in Winter of 2023.

 

Sydney resides in Round Rock with her husband, where they foster and foster-to-adopt
teens in the foster care system. They currently have two sassy kids and three slightly oversized cats.

Catch up with Sydney on Facebook and Instagram!

Sydney's portrait above is by Obsidian and Blush.